Own your balmy summer evenings outdoors again through mosquito control. At Patio Patrol, our mosquito services take care of mosquitoes at all stages of their lifecycle. We utilize an integrated pest management approach to control these pesky bugs.
What is Mosquito Control
Mosquito control is an essential service aimed at reducing the populations and nuisance effects of mosquitoes. These little insects are more than just an annoyance. They're also known for carrying diseases such as EEE, malaria, West Nile virus, and Zika virus. These can have a devastating effect on communities and economies.
Professional mosquito control services ensure the control of adult mosquito populations, as well as the eggs and larvae to prevent further mosquito outbreaks. There are several benefits to controlling mosquito populations:
It stimulates economic growth by encouraging tourism, especially in outdoor areas.
It prevents the spread of harmful diseases in both humans and animals.
It provides the necessary relief for enjoying outdoor bbq's, ball games, car races, picnics, graduations or wedding ceremonies, and general enjoyment of yards.
While home-use mosquito repellents might prevent mosquito bites and annoying buzzing, they won't address the mosquito population growing in your backyard. A mosquito control solution is needed to address the root cause of your mosquito problem.
How Long Does Mosquito Treatment Last?
There are many factors that determine how long mosquito treatments last; however, they typically last around two to six weeks. Factors that affect the longevity of treatments include:
Weather and rainfall - temperatures and amount of rainfall can promote the growth of mosquito populations.
Landscaping in your area. The amount of standing water, mosquito harborage areas , as well as food sources can impact populations.
Whether your neighborhood is onboard with residential mosquito control services. The untreated neighbors' yards could result in a speedier return of mosquitoes to your yard.
Whether or not you address the entire larval population, untreated areas can result in a new population of mosquitoes.
Using all-natural products. These are great for the environment but have a shorter efficacy period, which means more regular treatments are needed.
Whether or not you maintain a comprehensive program. One or two treatments will only provide short term temporary relief. It is highly recommended to utilize a systematic recurring approach to mosquito control all season long.
What You Can Do at Home To Control Mosquitoes After Treatment
Mosquitoes look for damp, dark places to nest. Yards with lots of vegetation might be particularly prone to infestations. In between your mosquito treatments, it's important to maintain your yard to keep them at bay for as long as possible. Empty out any standing water, such as kiddie pools and birdbaths.
It's also worth clearing out rubble or trash that can retain water. Even the smallest bit of standing water can be a welcome spot for mosquitoes to lay eggs. Garden debris, such as dead branches, and leaves are known as mosquito breeding spots. Be sure to keep gutters and drains clear of leaves.
If you have standing water features such as ponds, add fish known to eat mosquito larvae such as Gambusia and Koi Carp. If you don't have any fish, our experts in mosquito control might recommend a natural treatment to these standing waterways.
You may also consider incorporating some mosquito-repelling plants such as citronella, rosemary, catnip, and lemon thyme.
Why Choose Patio Patrol for Mosquito Control Services?
Patio Patrol is dedicated to keeping your yard free from mosquitoes and other outdoor pests. Once you're a Patio Patrol customer, we want you to have peace of mind that you can enjoy your outdoor spaces without annoying mosquito bites and buzzing. If the treatment is not to your satisfaction and you don't feel at ease using the outdoors, we'll re-treat your yard for free.
Our company can provide additional service control methods like clearing out the gutters, and removing leaves to keep your yard mosquito-free for longer. Our service also addresses other bugs, such as fleas and ticks.
How To Locate Mosquito Control Services Near Me
There's no need to go through another summer of irritating mosquito bites. Simply give Patio Patrol a call at (888) 317-2846 to set up a service plan for your yard. Our service includes the inspection, treatment, service recommendations, and maintenance report to keep you satisfied that we are providing the best possible service.
Reviews
People come to us for our outdoor pest services, but they return to us because of our outstanding customer service.

Patio Patrol is the best. Totally mosquito free and enjoying my backyard again. My whole family thanks you!

J.D.
What a relief! We can relax on our deck without constant swatting. Thank you Patio Patrol.

A.M.
My two dogs haven't had a tick all year.. and that is a first! Patio Patrol is the best.
M.C.
Where's your patio?
Our local offices are ready to protect your yard from outdoor pests.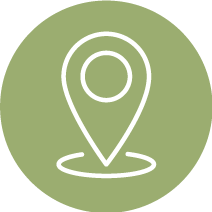 Let's see if we have a location near you.

Ready for us to inspect your yard?
Schedule your service today for only $39.