Special Event Mosquito Control
Outdoor Party Mosquito Control
Balmy summers in the great outdoors provide the perfect setting for special events. Whether it's a backyard party for fun or a glamorous summer evening party, you want to avoid uninvited pests spoiling the evening. Outdoor party mosquito control ensures your yard remains a no-mosquito zone and your guests leave with only good memories and no mosquito bites.
How Our Mosquito Control Will Work for Your Outdoor Special Event
Outdoor events are a large beacon for bloodthirsty pests as larger groups emit more carbon dioxide, sending all the mosquitoes within the area into a feeding frenzy. A large event such as a birthday party, a family reunion, or an outdoor wedding is the perfect place for pests to go wild. The best way to prevent this is through special event sprays.
To prevent the feast, our team of outdoor event mosquito control specialists will:
Inspect the area. We look at all the known hotspots where mosquitoes are known to hang out and create a treatment plan to best serve the area before the outdoor parties start.
Treat the area. Treatment takes place in advance to kill off existing mosquitoes in the area and to create a barrier treatment to prevent them from returning. This is done well before the event to allow guests to safely occupy the area without the stress of breathing in chemicals. We also have a natural solution that is pet-friendly.
Recommend the best treatments. This includes ways to discourage mosquitoes from returning to the area, such as getting rid of standing water, rubble, and piles of leaves.
Report on the progress. We provide an assessment of the area treated and tell you when we would recommend the next spray, especially if you want to host another mosquito-free party.
The perfect summer party also means great food and conversation. Our mosquito prevention formula will kick in well before the event, leaving no lingering odor or residue. Instead, our barrier spray targets annoying mosquitoes, ticks, and fleas without compromising your event.
How To Prepare Your Yard for a Mosquito-Free Event
Certain features in your yard can act as a magnet for mosquitoes. Before booking your mosquito control treatment, you can do the following to minimize the presence of pesky mosquitoes:
Trim your lawn.
Remove garden waste, fallen branches, and dead leaves.
Dump out standing water or replace it with fresh water.
Plant mosquito-repelling plants such as citronella.
Once you have prepped your yard, our barrier treatment will do the rest. The best time to apply this is one or two days before the event to allow the treatment to work.
Why Choose Patio Patrol for Your Next Outdoor Special Event
At Patio Patrol, we believe in our product and technique. If you're a customer and don't feel safe to brave the outdoors due to lingering pests, we'll re-treat the area free of charge. We're committed to providing you with a mosquito-free outdoor event. Just give us a call at (888) 317-2846 to book your treatment.
Reviews
People come to us for our outdoor pest services, but they return to us because of our outstanding customer service.

Patio Patrol is the best. Totally mosquito free and enjoying my backyard again. My whole family thanks you!

J.D.
What a relief! We can relax on our deck without constant swatting. Thank you Patio Patrol.

A.M.
My two dogs haven't had a tick all year.. and that is a first! Patio Patrol is the best.
M.C.
Where's your patio?
Our local offices are ready to protect your yard from outdoor pests.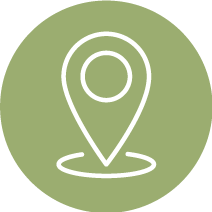 Let's see if we have a location near you.

Ready for us to inspect your yard?
Schedule your service today for only $39.