Tick Control & Prevention
There's nothing like spending lazy summer days picnicking, playing lawn games, and catching those late-afternoon rays. It also happens to be a time of year when ticks and other bloodthirsty insects, such as mosquitoes, and fleas nest in your yard. What makes ticks a little more pesky than the rest is that they can stick around in cooler conditions meaning they're around long before and after the mosquito nesting season. Tick bites and infections can be serious and need to be addressed immediately.
What Makes Tick Control So Important?
Ticks number 850 plus species worldwide, over 90 of which can be found through the United States. Ticks are known as vector pests which can spread a number of bacterial diseases to humans. Tick bites can lead to a number of diseases and illnesses. They feed primarily on warm-blooded hosts and can live in almost any garden setting, leaving you, your children, pets, and animals in your local environment vulnerable to harmful bites.
The most common ticks include the Blacklegged tick, the Brown dog tick, the Lone star tick, the Rocky Mountain tick, the Western Blacklegged tick, and the Gulf Coast tick.
While not all tick bites will lead to illness or discomfort, as there are different types of ticks, it's important to monitor yourself for common symptoms associated with tick bites if you suspect you've been bitten. These include:
Fever
Chills
Pain
Rash
Fatigue
Joint pain
Common diseases associated with tick bites include:
Lyme disease
Rocky Mountain Spotted Fever
Babesiosis
Tick-borne relapsing fever and more
Some of these diseases can be serious if left untreated, as they can lead to organ failure and the onset of other illnesses. Some may even be fatal.
Effective tick control services can reduce your tick population and address infestations by other insects simultaneously.
Different Methods of Controlling Ticks
Proper tick control means eradicating the existing population of ticks and preventing future tick infestations. A professional tick control service will use a treatment plan to target tick infestation hotspots. The barrier treatment will also prevent ticks from coming into the yard by controlling the eggs, larvae and nymph stages of a tick's lifecycle.
Prevention Techniques for Ticks
Ticks can come from any living creature that enters your garden, whether it's the local woodland deer or a flea- and tick-riddled neighborhood pooch. Some techniques that help prevent ticks from setting up shop in your outdoor spaces include:
Outdoor tick control treatments: A professional tick control service can treat your yard and reduce the populations of ticks. It's important to keep this service up for the entire tick season to prevent a recurrence of the tick infestation.
Keep your yard clear: Trim the grass, remove garden refuse, clear out clutter and trash, and construct a fence or barrier to keep wild animals out of your yard.
Check your pets: If you take your dogs for walks in nearby parks, fields, or wooded areas, it's important to check them for ticks and fleas when you return to your yard. Regularly bathe them and use tick and flea shampoo to keep them in the clear.
Wear the right clothes: When you know you're going to be out and about in tall grass or untreated areas, wear long clothes and closed shoes to prevent ticks from climbing onto your feet and ankles. Light-colored clothes will also help show up any ticks that may have climbed on you.
Using Patio Patrol for Your Tick Control and Prevention
Prevent tick-borne illnesses and diseases from affecting your loved ones and pets. Give Patio Control a call at (888) 317-2846 to book an appointment. Our tick control service is also effective on other pests such as mosquitoes and fleas, plus we'll help you clear out leaf piles and cluttered gutters.
Reviews
People come to us for our outdoor pest services, but they return to us because of our outstanding customer service.

Patio Patrol is the best. Totally mosquito free and enjoying my backyard again. My whole family thanks you!

J.D.
What a relief! We can relax on our deck without constant swatting. Thank you Patio Patrol.

A.M.
My two dogs haven't had a tick all year.. and that is a first! Patio Patrol is the best.
M.C.
Where's your patio?
Our local offices are ready to protect your yard from outdoor pests.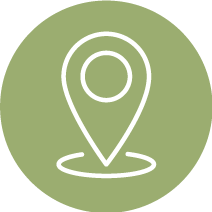 Let's see if we have a location near you.

Ready for us to inspect your yard?
Schedule your service today for only $39.